YOU GUYS. WHAT. WHAT IS THIS. OMG. NO SERIOUSLY GUYS.
Um, I think there might have been some kind of 2017 Oscars Best Picture type mistake, because apparently I was somehow selected to be January's RAK "victim."
Ok ok, let me start the story over. So yesterday I went to my mailbox and found three LBE's crammed inside, of the unmistakable pin mail variety. And I'm like, did I buy some pins and forget...? Did I make any recent trades? Should I have sent stuff out to people?!?
The only return address I immediately recognized was
@watzshakinbacon's
, so that was the first package I opened. I knew she was going to be sending me an Esmeralda pin sometime soon, but I was still a little caught off guard, because A) we are just generally super bad at being sneaky with zaps, so I figured I would've gotten some kind of advanced warning, and B) she posted some phony excuse a few days ago about being out of town to get out of this week's homework for Merlin's movie challenge. I'm still not fully convinced that the pic she sent me from New Orleans wasn't photoshopped as part of an elaborate ruse to avoid the traumatic experience of watching Bambi, but I still assumed she would be too busy this week to send any pin mail. H'oh boy was I wrong...
So not only did Erin find me this awesome and rare Esmeralda pin at an unbeatable price (it just popped up on eBay today for 3x as much money!) but she also surprised me with the very first pin for the Jessica Hollywood-themed collection I've always wanted, yet repeatedly resist starting, because what kind of masochist tries to collect Jessica??
Welp, apparently
this
kind of masochist, right here. Yep. I guess this is happening. Oh God, this is actually happening. This is a thing now. Thank you for being an enabler, Erin, and thanks in advance to the many, many people here at DPF who will doubtlessly be enabling this insane and irresponsible collection in the future.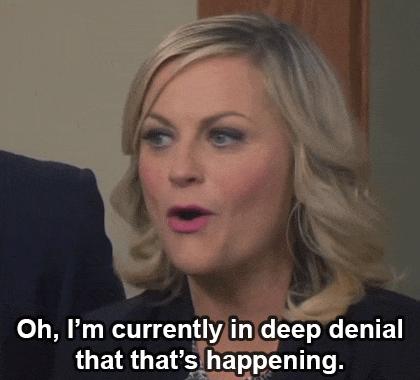 While the grave reality of this sinks in, let's move on to the rest of her package! In her infinite generosity and thoughtfulness Erin also sent me all the goodies listed in her letter, including this ridiculously impressive hand-made flower:
Seriously, she is so talented! How does she even make this stuff?? I've never crocheted, but I've tried to knit a couple of times, and I can safely say that it would take me a solid 6 hours to make a single, sloppily fabricated petal, which I would promptly throw to the ground in frustration before giving up on the endeavor entirely. So yeah, props to her and her mad crochet skillz.
And
she also sent me candy,
and
a yummy smelling bath fizzer,
and
a zen garden,
AND
little Hercules figures to put in it!! I'll have to take a nicer picture once I've arranged them in the sand, but here's a quick peek:
Phew, is that everything? It's entirely possible that I've overlooked something, because she sent me so damn much! She is seriously the greatest pin bestie a gal could have. She added so many little touches that just show how incredibly thoughtful she is, like specifically picking green candy and sand because it's my favorite color, and remembering small details, like me mentioning that I want a Jessica Hollywood collection and that I hope to cosplay as Meg someday. She puts SO much thought and care into making her gifts special, and opening them/reading her letter definitely made me feel pretty special.
I just can't get over how amazing she is! <3
And of course I can't forget the other incredible packages I received!!
--------------------
@SiuJerkJai
sent me these super cute Meg magnets, which is perfect because I have a big, out-of-state move coming up and will basically only be bringing whatever I can fit into my car. Which means there won't be much decor in my new apartment. I'm sure that just having these on my fridge will brighten up the place and make it feel more "me," ya know? And since I'm moving on my own to an unfamiliar city where I only know like 2 people and will probably be super lonely, it'll be nice to see these magnets and be reminded of my wonderful friends here on DPF. Thanks so much Kim!! <3 You're fun and I like you too.
--------------------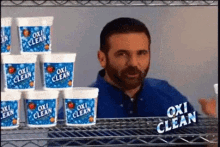 --------------------
@Ajk
sent me a major want from my PinPics: Joanna from the Crooked Comrades R/C series! I swear she must be the super chaser of this set!! I check for her on eBay every now and then, but have never been able to find her (until now!) I'm usually a stickler about focusing on *only* my collections, and not letting myself get sidetracked by pins that don't fit in them. But I'm a big Rescuers Down Under fan (so underrated!) and I love Joanna, so when I saw that they actually made a pin of her I knew I couldn't resist it. I can't believe that after failing for months to obtain this pin, some generous person just randomly zaps it to me! Thank you so much Ajk!! <3
--------------------
Ok, done for now! I'm not sure if there are any more packages coming my way (I'll be sure to update this post with more mushy thank-you's if anything else arrives!) but I just couldn't wait to post this and express my immense gratitude!!! I'm so touched that I was chosen to be RAK'ed! (I still think that sounds kinda wrong, heh...)
My family was over last night and I showed them all of this, and they still can't believe that this forum exists, lol. I've mentioned DPF to them before and explained what "zapping" means, and my brother-in-law was like, "You mean there are actually people on the internet who just do nice stuff for each other? You found the one corner of the internet where people are nice?" That should be DPF's slogan: "The one nice corner of the internet!"
Seriously though, I'm overjoyed to be part of such a kind, warm, generous community. I'm so thankful that I found this forum and for all the amazing friends I've made on here. Logging on has become a sort of daily ritual and always makes me feel better, no matter how bad of a day I've had. Pins are great and all, but pin friends are even better.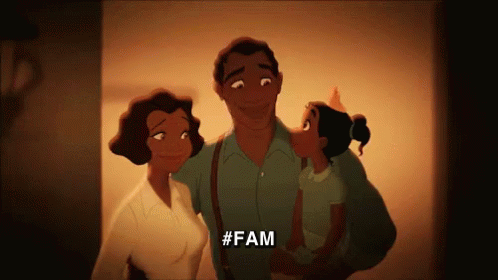 Last edited: