Once upon a time there was a house nestled in the great state of Texas. On a beautiful Friday morning a package arrived on the doorstep. The recipient looked at the package and wondered.... Oh "insert word here" what did I buy? I honestly do not remember buying something, buy hey anything is possible.
I was not part of the Secret Santa Exchange, so maybe it was mysteriously misdirected to my home.
So, I open the box - still having no clue who sent it, or even why I deserve to receive it. I start with the amazing note...
Apparently, I was the correct recipient. I was absolutely floored when I opened the package to reveal a Precious Moments Rapunzel Doll. An absolutely amazing surprise! We do not have any of the Tangled/Rapunzel Precious Moments Dolls.... I am concerned that
@Disneychildwithin
removed an item from her personal collection. It is way too generous.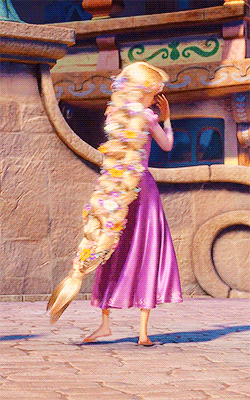 This will be a great addition to our Collection.
Which leads me to an interesting story...we attended the D23 Expo (2017) - absolutely amazing experience! Anyways, my wife had the opportunity to meet the cast of Tangled The Series (and have a poster signed by the cast). Of course this includes Rapunzel (Mandy Moore), Zachary Levi (Flynn Rider), etc. During the autograph session, multiple cast members (including Mandy) actually stood up acknowledged my wife and formally curtsy/bow to her. Why you might ask? Because she is a Middle School Theatre Director. I believe they also said "bless you". Of course, the poster is now one of our many treasures. It also did not hurt that my wife had the opportunity to meet Jeremy Jordan and have him record a message for her students.
Amazing surprise Lucy! It is absolutely appreciated and will be a wonderful addition to our collection. Happy Holidays to you and your family!!
Know this though...